Crossroads Substance Abuse, Recovery & Relapse Prevention, and Detox Campuses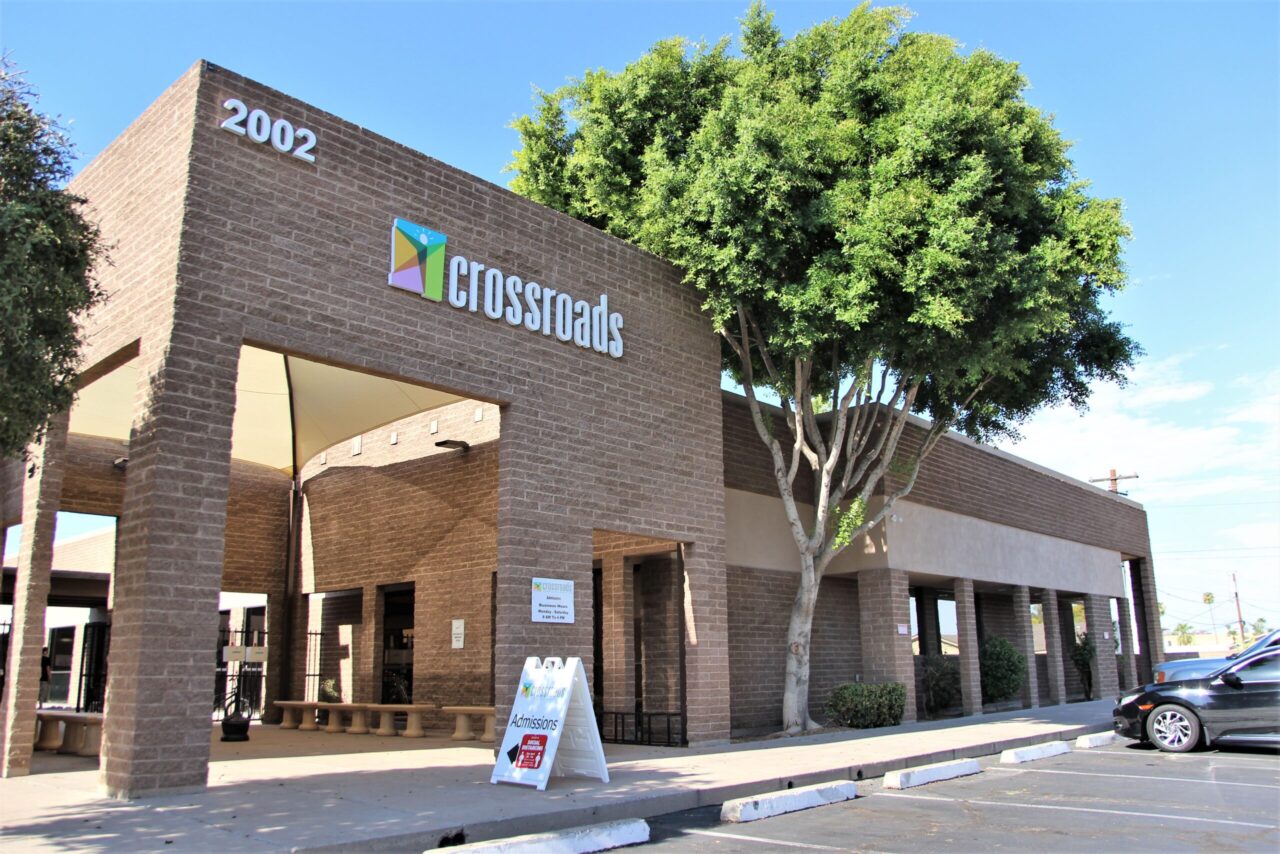 9 Locations Across the Valley
All Crossroads facilities hold Arizona Department of Health Services Behavioral Health Facility Licensure. We also provide a Maricopa County Department of Health Licensed commercial kitchen that serves 3 professionally prepared meals a day.
We provide a safe and healthy residential environment for men & women committed to achieving sobriety and self-sufficiency.
Contact us now about
Over the phone assessments
Detox resources
Entering treatment
Insurance eligibility & Payment options
And any other general questions you may have. ​​
Things To Bring or Know
1 week worth of clothing is recommended

No drug or alcohol reference clothing is accepted

Toiletries

We have a small amount of supplies to get you started if necessary
NO alcohol based toiletries

Cell Phone & Electronics Policy

Clients may NOT have a cell phone, tablet or laptop while they are completing our Right Track Program
Client will have access to a facility phone during phone hours for their needs

Visitation is allowed at all facilities

Dates and times are subject to each individual facilities requirements

Note for Detox

Scrubs will be worn in detox
Visit our detox page for more information and what to bring into detox
NOTE: Arriving as early as possible greatly increases the chances of admission, as beds fill quickly each day.
Learn about the Crossroads Locations