Detox Center
The beginning of your journey starts with our state of the art detoxification center. Crossroads is dedicated to comprehensive recovery. This means after detox, clients can transfer to residential treatment, and then outpatient services. We fully support you in your recovery from beginning and beyond.
Crossroads Detox, Inc. offers 24-hour nursing and medically-monitored intensive inpatient detoxification unit and intensive inpatient unit specialized for use of short-term protocols within a 7-day expected occupancy. Clinical group services are offered daily, as well as daily contact with a therapist or case manager for individual sessions. Physician(s) are available 24 hours per day by telephone and a physician's assistant or nurse practitioner is available to assess the patient within 24 hours of admission (or sooner, if medically necessary) and can be available to provide onsite monitoring of care and further evaluation on a daily basis.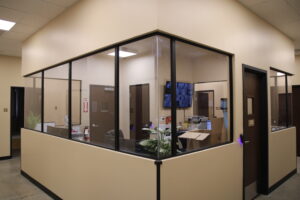 Crossroads Detox Center is Located at our Admissions Office- 2002 E Osborn Rd. Phoenix, AZ 85016
To be Admitted to Detox or Residential Treatment, Stop by the Admissions Department Mon-Sat 8:00AM-4:00PM. (Beds are Limited, it is Advised to arrive 1-2 Hours Early for the Best Chance at Placement)
For more Information Regarding Detox Admissions, Check out our FAQs, Reach our Detox Admissions by Phone 24/7 at 602-263-5242 EXT. 2100, or Email Detoxosborn@thecrossroadsinc.org
* Detox Admissions are Available 24/7. Call Anytime For Bed Availability.
FAQs
           

Length of stay:

Detox inpatient length of stays can fluctuate patient to patient. A typical detox length of stay may last 5-7 days.

       

Meds Prescribed:

Naltrexone is provided for opioid withdrawal patients with Vivitrol upon discharge and Phenobarbital for alcohol withdrawal patients with Vivitrol upon discharge.

           

Do I get to use the phone while in detox:

To focus on your detox process, personal phone use is not allowed. Pertinent calls can be made on your behalf if deemed necessary for your detox process.

           

Can I have visitors while in detox:

At this time, visitors are not allowed.

           

Is this a "medical" detox:

Yes, our detox facility is considered a medical detox.

           

Do I get three meals a day:

Yes, you are provided three meals a day including one snack time in the afternoon and again before bed.

           

Do I bring my own clothes:

You will be changed into patient scrubs while you are in the detox facility as a patient.

           

Can I smoke:

Yes, there are designated smoke times.

Cigarettes or vapes can be brought in on day of admission and MUST be unopened.

           

Can I get deliveries (from family) after admission to detox:

Unopened cigarettes or vapes are only allowed to be delivered on day of admission.

       

Is placement after detox automatic:

As Crossroads residential placement is our first recommendation

,

placement is determined by you and your Case Manager. Your Case Manager will do their best to get you placed into your preferred place, if appropriate for your treatment plan.  

     

What if my Insurance doesn't cover detox:

Crossroads works to help every patient. There are options to financially assist patients fully for their detox services provided.